With more of us spending extra time at home, it's no surprise that garden rooms have risen in popularity. People are increasingly seeking additional space, and these simple yet luxurious outdoor structures can provide the ideal solution.
What are garden rooms?
Garden rooms are usually made from wood and tend to be fully insulated and doubled glazed as well as electrically-wired. Whilst they are sometimes attached to the house, similar to a conservatory, they usually stand alone at the rear of a garden. Constructed much like timber frame houses, they come with quality doors and windows that offer a high level of security.
The boom in garden rooms in recent months is largely a result of people seeking extra space for home-working. However, these outdoor buildings are extremely versatile, coming with many possible uses. As well as being used as a home office, they can also serve as a studio, gym, playroom, games room, or even an extra bedroom.
The benefits of garden rooms
Garden rooms come with a whole host of benefits that make them a highly attractive investment. They include:
Creating more space for your family. If you want to create more space for your family to work, rest, or play, a garden room is an ideal solution. Just a stone's throw away from the house but isolated enough to provide peace and quiet to enjoy a wide range of activities, it's the perfect additional space for your family.
Many possible uses. Garden rooms are wonderfully versatile, with their range of possible uses only limited by your imagination. Whether your family needs more space working, studying, playing video games, exercising, or enjoying hobbies like crafts, a garden room is well suited. Since a garden room can be built to your requirements, it's up to you how you want to use it.
Increasing your home's value. When constructed to a high standard, garden rooms can add appeal and value to your property. Not only does it add extra space to make your home more appealing to potential buyers, but it also adds the 'wow' factor, giving it the edge over other properties on your street.
Quick and simple installation. Garden rooms are usually quick and simple to install. Comparatively, building home extensions is typically a long and gruelling process that can cause serious disruption to your household. Whilst construction of extensions can take months, garden rooms are often read within a few weeks.
Not requiring planning permission. Most garden rooms do not require planning permission. Since they're classed as outbuildings, you're allowed to build one as long as you observe certain rules. You'll need to have permitted development rights at your home and the area you live in.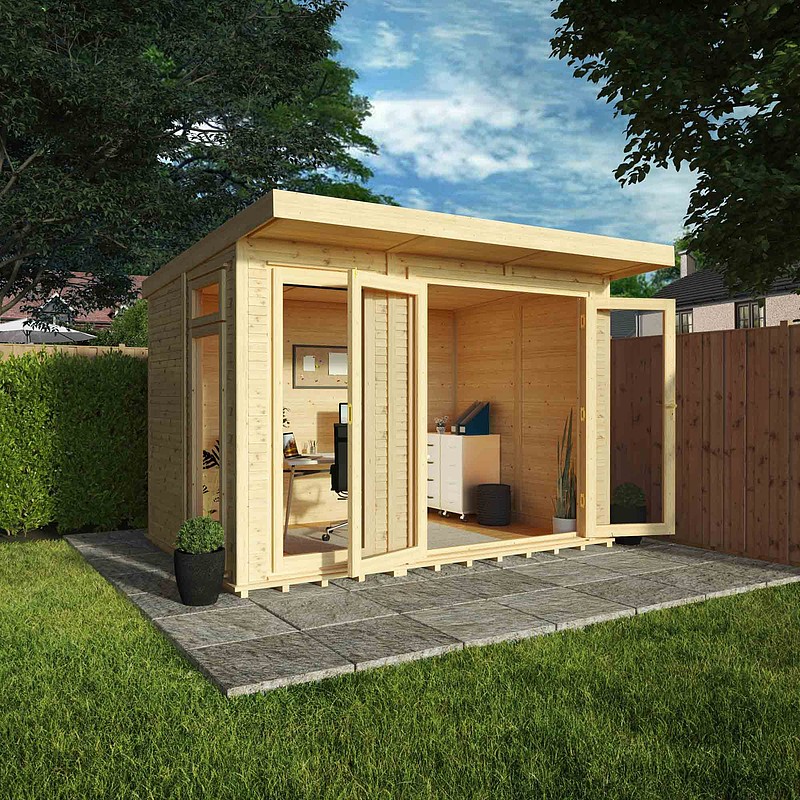 Garden rooms were one of the most popular home improvement trends of 2020, and with more and more people working from home instead of the office, this trend looks set to continue into the future. Whether you're looking for a garden room for work, rest, or play, you can be sure that it will add space, style, and value to your home, benefitting your family for many years to come.