As much as we love travelling around the UK building our fantastic garden buildings there's nothing better than one of our installation teams being told that we have a job locally in Doncaster. It means they get a bit longer in bed and also they're home within no time compared to some of the journeys we undertake. So when this building was bought by a lovely couple who wanted to enjoy the summer in this beautiful Vermont summerhouse we couldn't wait to install it.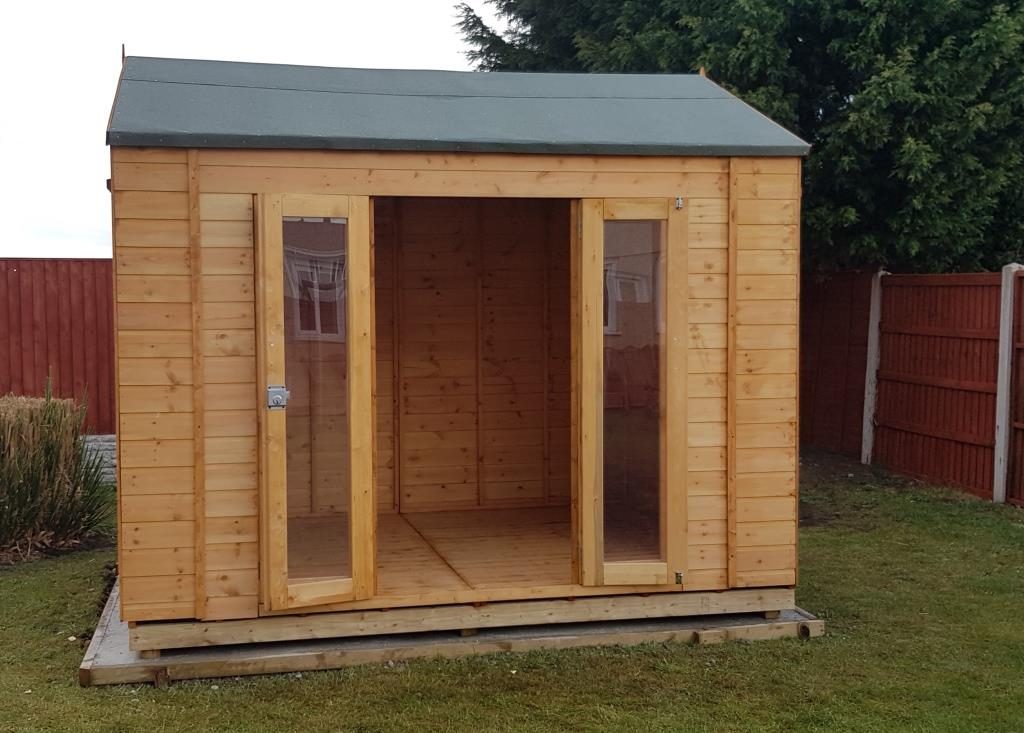 Now, before we start there is a very important lesson from this building to any of our future customers thinking of buying a garden building from us. You have to make sure if you are providing your own base that it is completely flat and level because if not there is a danger when we come out that we will not be able to complete the installation and there may be extra charges incurred. This couple had a friend who offered to lay them a concrete base for the building to go on, to try and help them out and save them money but unfortunately it didn't work out. We had to stop the job before we had started and inform the customer we couldn't install the building on the base provided.
This is because it wasn't flat or level and the edges of the concrete sloped away. This made it almost impossible to install one of our buildings on there because the walls could not be joined together. So the customer had a couple of options at this point. They could either get their friend to come and resolve the problem which would probably mean removing the concrete and starting again, have a Timberdise base or cancel the building altogether.
The customer chose to have us erect a Timberdise B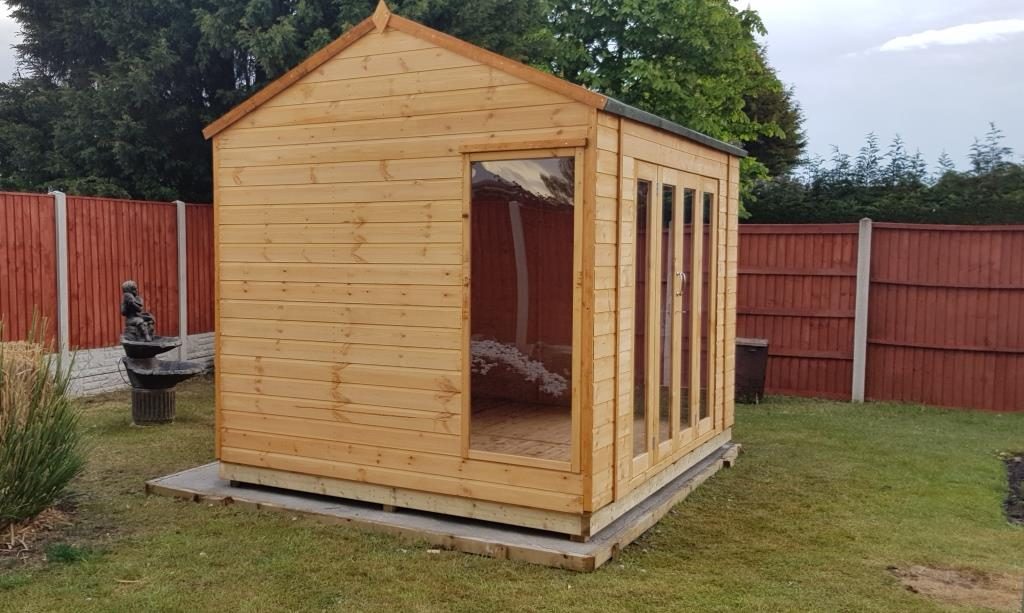 ase so they could still have the building. Now luckily for the customer because they were in Doncaster and we were based in Doncaster it meant we could easily go get the material to do this but if it had been further away we would've needed to rebook the installation job which would've incurred a further charge on top of the extra charge for the base.
So, if you're thinking about laying your own base just make sure you are 100% certain you know what you are doing or employ a company that does as it could end up becoming more expensive than you intended. In most cases the Timberdise ground bases that we offer are there best base you can buy for your building. Not only do they lift the building off of the floor to prevent moisture transfer but they also offer great ventilation underneath the building to help keep it nice and dry throughout the seasons. The best thing you can do before undertaking any base for one of our buildings is to give us a call and we can advise you to try and help reduce the cost and stress.
Back to the building, the stunning 10×8 Vermont summerhouse. This building so far for 2019 is our biggest selling summerhouse. The one thing you don't realise from the pictures is the size of this beauty. The height inside the house really does give it an excellent roomy feel and the bi-folding doors and windows on the side allow for lots and lots of light to enter the building making it perfect summerhouse and a place you will keep coming back to time and again. This building comes complete with tongue and groove floor and also shiplap tongue and grooved walls. These are all smooth to touch and give the building a great look as well as a robust feel.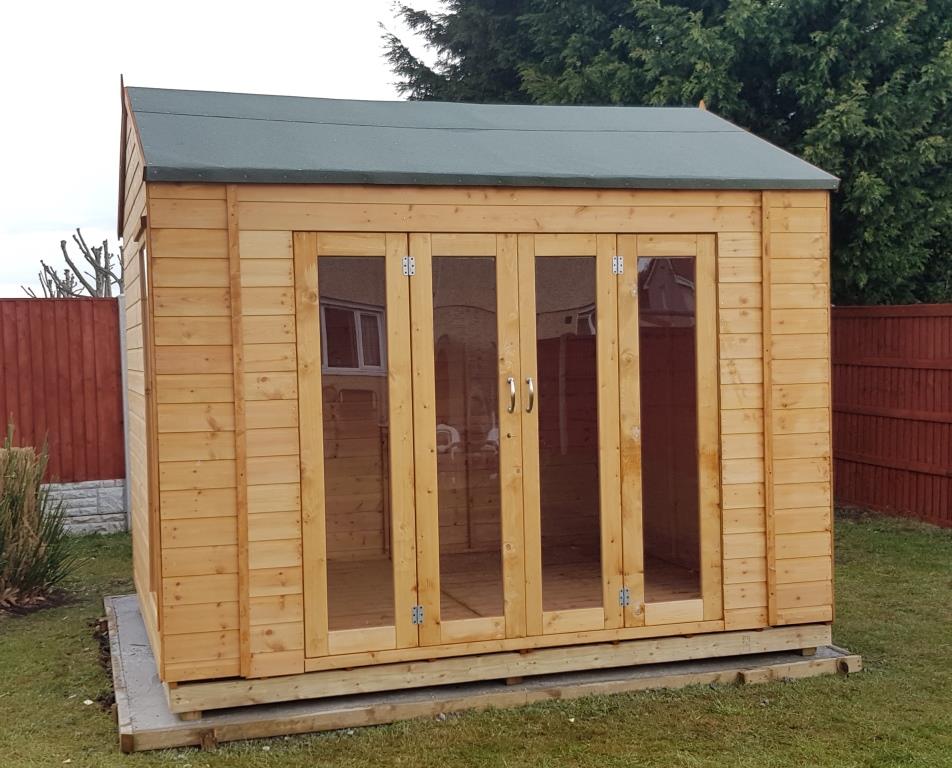 The best investment you can make to these buildings is to go for the extra strength floor support pack – it doubles on the floor bearers so technically it doubles the strength of your floor and is something well worth doing if you're thinking of using this building quite a lot or putting any items of considerable weight in. We recently did the same building down in Ramsgate, Kent – they wanted it for a hot tub and bought the extra strength floor support pack. If you are thinking of using this building for a hot tub please speak to one of our advisors first as there are a few things we will need to point out when using for a hot tub due to the extra weight the building will need to carry.
This building once on the Timberdise ground base went up like a dream, the customers were already starting to move in their new rattan furniture before we had left and we more than happy with their new wooden garden building from Timberdise.
For more information about this or any of our wooden garden buildings please feel free to contact us on 01302 811838 or at support@timberdisegardenbuildings.co.uk